#Baby Nails
You just don't know, know
How I, I
I like it down l… OK let's stop there…
Every now and again there's a little gem of an item that I have the pleasure of reviewing. Over the past few month's I've been checking out Baby Nail's handy little contraption – the hands-free baby nail care thimble, or 'thumble' as they've coined it.
The guys at Baby Nails have a range of 3 different nail files in a pack – a range for new babies (which is really fine and gentle to sand down those little sharp nails), a range for 3 months old and one for 6 months+ too (a little bit coarser). You get all 3 ranges in your pack, here's one of them that I'd stuck on to the thumble: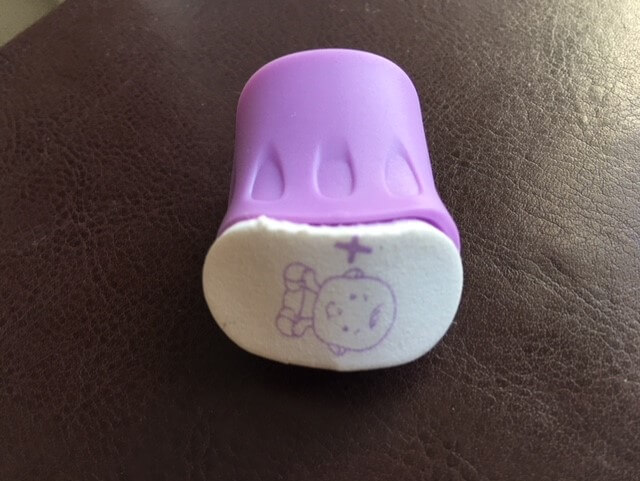 The Baby Nails thumble with convenient nail file attached. It's a thumbs up from us.
So easy to use, but I still messed it up
It was dead easy to use and we've been using them for a few months now. Whenever our little one's wolverine-like nails get so sharp that we're in genuine fear of our throats getting slit, the Baby Nails thumble has become our go-to product to file our little one's nails.
Check out the video to see my appalling attempt as using it properly – you're actually meant to use it with just one hand.
So what d'ya reckon? Have you got a better way of cutting your baby's super sharp nails?