I don't have much time or inclination to go out much these days. And I also love settling down with a box set and a beer when I've packed the little one off to bed.
I'll just have the 1-2 beers to avoid getting into bad habits, and I like to treat myself to a premium lager, craft ale or local bitter.
The touble is, being a thrifty bugger, I baulk at the £5+ per litre price of the premium bottles in comparison to the £2 per litre regular beer brands. I don't mind paying it, but I'd hate to feel mugged off by paying top dollar only to find out it's Carling in disguise. So, I thought to justify buying a whole load of them, to ensure you don't have to.
Separate the wheat from the chaff with these premium booze reviews…
Franziskaner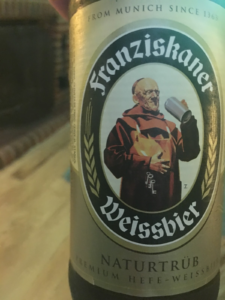 This German one, with the old bald headed quintessential monk on the label, has a nice little smoky taste. I say taste, it's definitely one of those 'is it a smell or taste?' hints, that reminds me of the lentil dishes my wife cooks in winter. Not that she burns them, no… it's a subtle clove sort of sensation. Other than that, we're talking about a fairly decent crisp cloudy lager with a frothy head. Dad FC score: 6/10
Pistonhead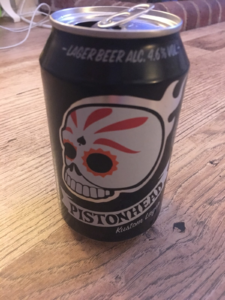 I've gotta stay, this one's bark is worse than it's bite. Hailing from Scandinavia, I expected this little bullet of a beer to be loaded with flavour. It isn't. That's not to say it's not nice, it is a clean decent lager. But if you want something with a bit of bite then look elsewhere. For a premium lager, this doesn't offer much. Dad FC score: 5/10

Leffe Blonde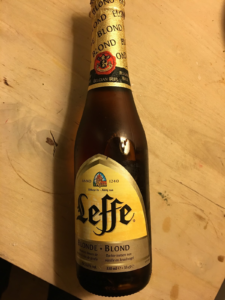 Nice strong smell, you feel that you're about to embark on a good solid beer here. Quite a smooth texture. Not loads of taste, in spite of its 6.6% volume, but enough to know it's a proper beer. The kind of beer that marries up well with an olde worlde pub and a roaring fire. Makes me feel like I'm on a propa' night out having a few bevvies in London Town! I could have a few of these… Dad FC score: 8/10

Blue Moon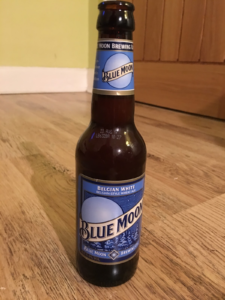 Now this little Belge does have a very nice smell to it, a little bit herby, and a strong, deep taste. It's not a million miles from a ruby beer in flavour. Now, I'm not a Man City fan, but this beer feels raw and authentic, so I'd recommend it. Dad FC score: 7/10
Well that was the perfect excuse for a big session!
I would love to hear your favourites. Got any beers you'd highly recommend?