We've been using Tough Love Teethers for a few months now. Well, to be correct, our baby has been using them… and to good effect.
The two Tough Love Teethers that we've been kindly given by creator Jon from California, have been road-tested by my 10 month old… and it's now time to give you the lowdown, with my daughter finally cutting her first teeth today (the bottom two front teeth, in case you're interested… I'm sure you're not).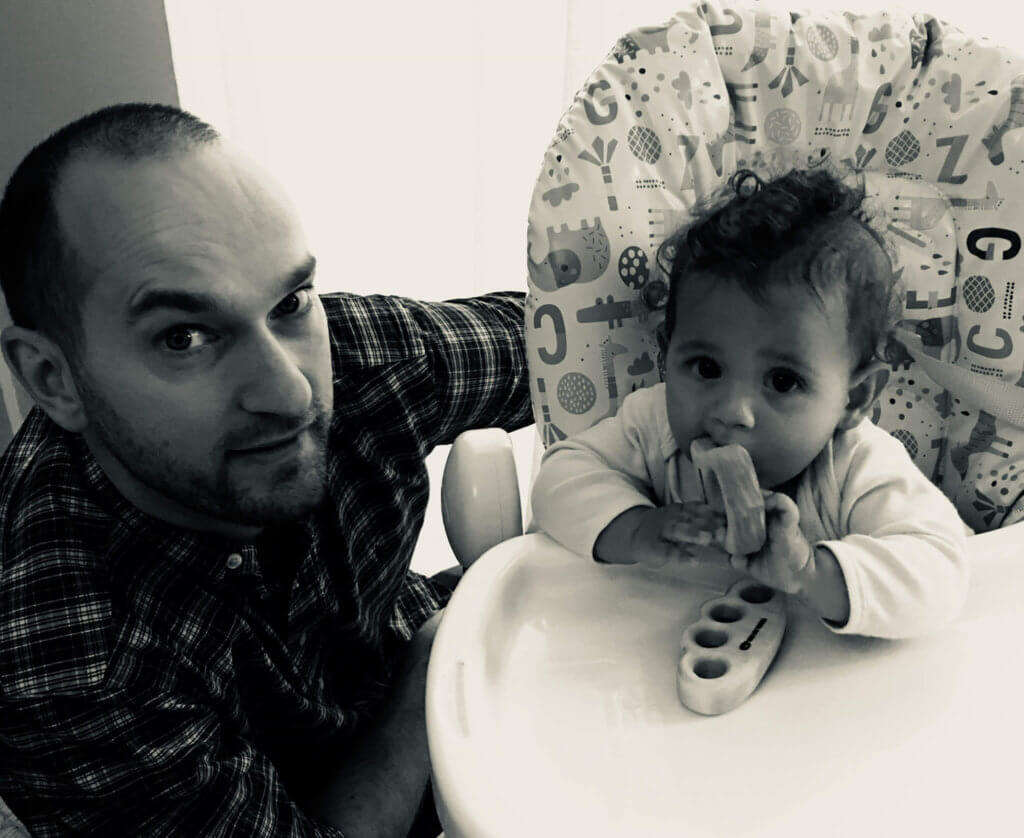 Tough love teethers – they seem to do the trick
Made with love
Husband and wife duo Jon and Naphtalie run the family business from their home in California. Craftsman Jon makes all of these Tough Love Teethers from his garage. Jon creates his original designs, then searches for gorgeous natural maple wood with which to carefully craft each one from his home. Here's Jon in action:
Great if you want to reduce exposure to plastics and chemicals
One of the obvious pros of using Tough Love Teethers is that you're little one is gnawing on natural wood, as opposed to plastics, which could contain harmful chemicals. These wooden teethers are made from maple wood, which doesn't splinter and is naturally antibacterial – double win.
Soothing sore gums
Watching your baby go through the teething stage, you can see that it's a painful experience for them. Imagine having all your teeth slowly pushing through your gums, pain swelling around the entire inside of your mouth! If that happened to us adults, we'd be writhing in agony and taking weeks off work. We found the Tough Love Teethers soothed our daughter's painful little gums quite well. Instead of being a drooling mess, gnawing at anything and everything she could get her gums on, the Tough Love Teethers gave her something to grip hold of and focus on.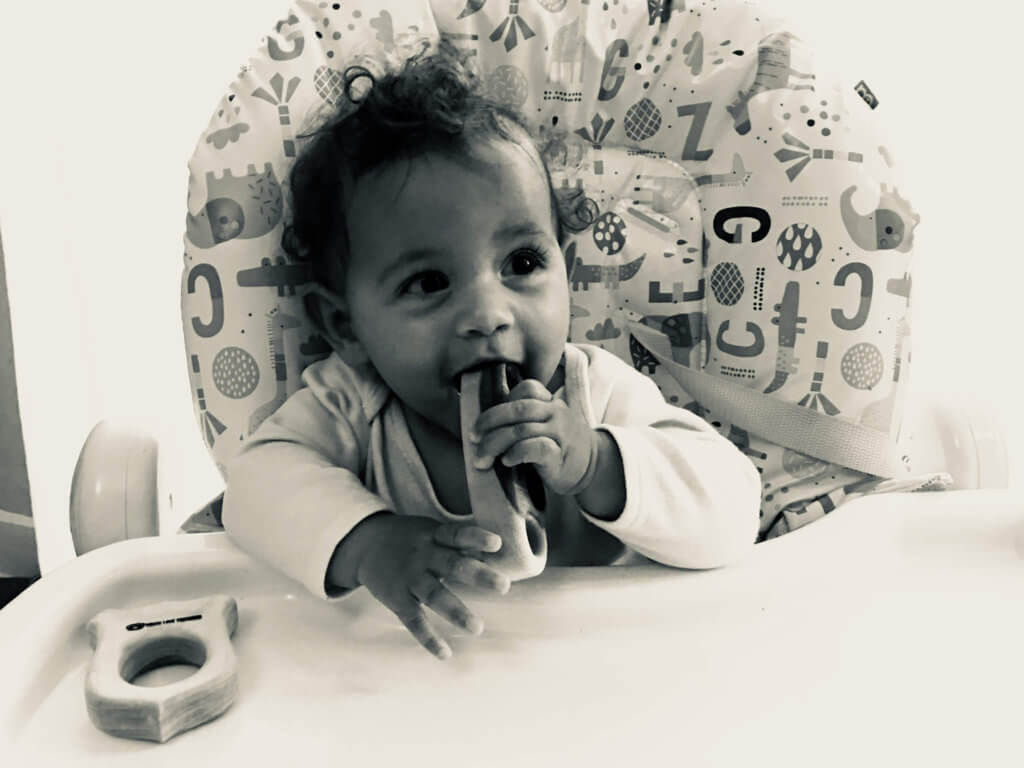 The knuckle duster teether was nice and easy for her to hold on to and gnaw at the same time
Verdict on the teethers
Beautiful designs and craftsmanship, combined with great quality honest materials make Tough Love Teethers a hit in our home.. Our little one loves gnawing on them!