Network Rail is on a mission to help kids learn about staying safe around railways, so what better than to team up with Thomas and Friends to create a rail safety themed book, called 'Stay Safe with Thomas'. Network Rail also got in touch with Dad F.C., to help spread the word.
Test-driving the new book
First stop, you'll be pleased to know that it's all in-keeping with the Thomas and Friends artwork you know and love. This was a green signal in our book. My little ones were very happy to choose this book for their bedtime story.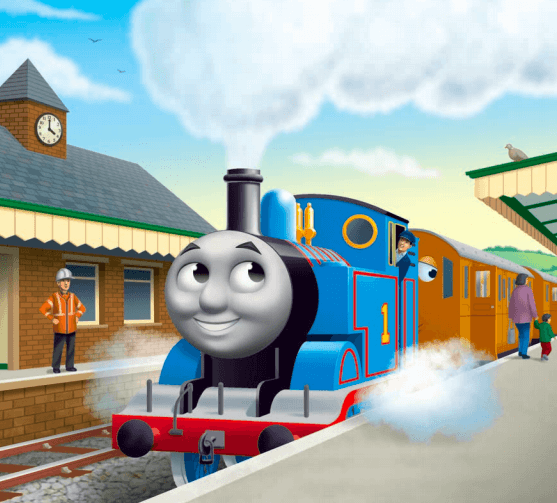 The storyline just about keeps things on track
I wasn't expecting an enthralling plot or anything, but this short story was OK actually. I have read worse (try reading a Beary-tale… again, and again, and again, without going smashing your head against the wall).
Thomas takes to the tracks, oblivious of the dangers that lie ahead of him. Thomas runs caution to the wind and almost causes calamity. At this point I was a-freight as to how this story might end up.
The Fat Controller (bit harsh calling him 'fat' still, as it looks like he's lost a bit of weight in the past 50 years) calls a halt to Thomas' shenanigans and teaches him the way of the rails, as well as giving Thomas a reminder of what people should and shouldn't do whilst near the railway. We learn the lessons of not stopping a level crossings when red lights show, leaving gates open and standing too close to the edge of the platform.
Personally, I'm running out of steam with all these puns here so I'm going to quit whilst I'm ahead and grab myself a coal-d one…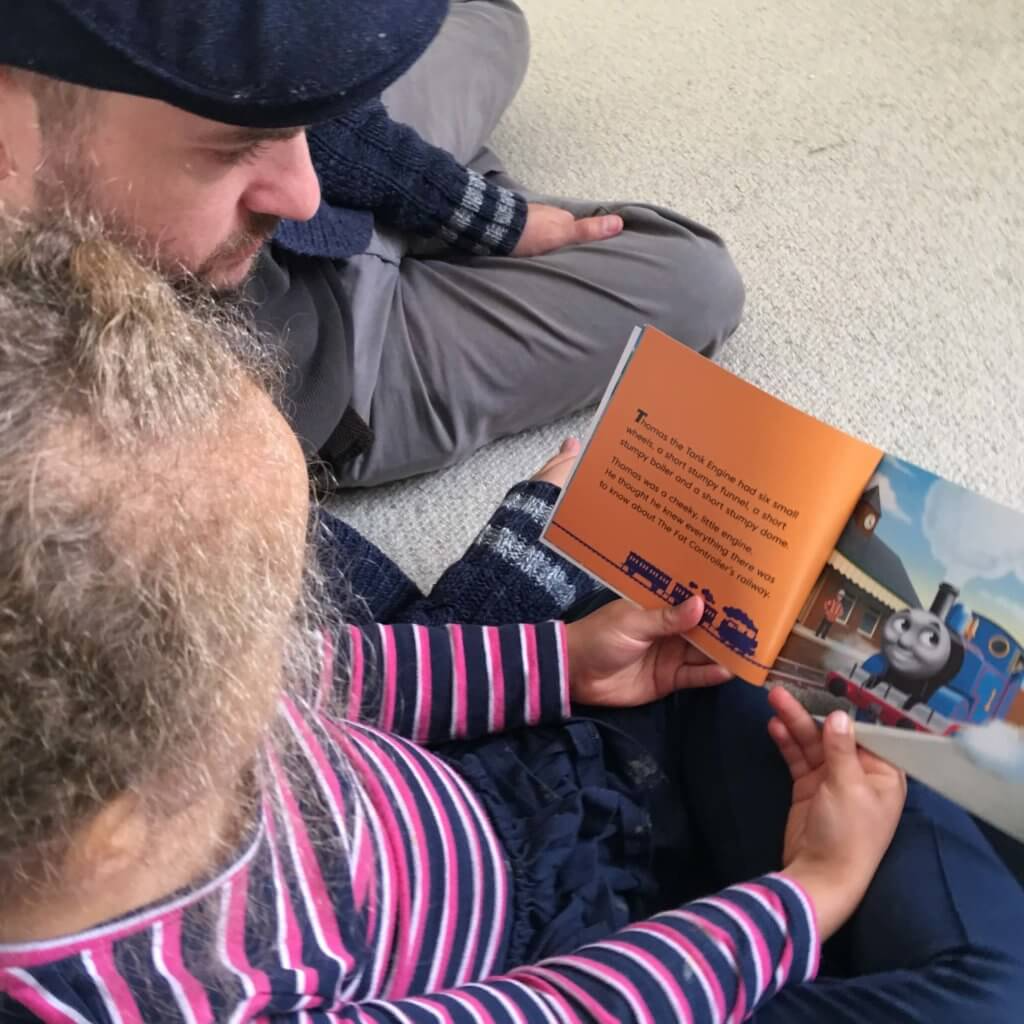 This post terminates here. Please download the ebook upon departure.
I hope you enjoyed the above. Whilst you and I are old enough and ugly enough to know about rail-safety, children don't always see the dangers, so grab yourself a copy of the ebook and choose 'Stay Safe with Thomas & Friends' for tonight's bedtime story.
Get it, read it with your little ones, and get the message across.
Download 'Stay Safe with Thomas & Friends' ebook.
Dad F.C. Giveaway!
We've got 4 copies of the new Thomas & Friends 'Stay Safe with Thomas' book to give away thanks to Network Rail, who are teaching kids about rail safety through our fun and familiar friend, Thomas.
In keeping with "fun and familiar", give me your best train pun and I'll give my 4 favourites a copy of the book for their little ones.
Finally, your embarrassing dad jokes pay off. Send your train puns to Dad F.C. on Facebook in the comments by Friday 16th November 2018. Winners announced within a week.