After 17 years of being Alex's dad, Mark Richards wanted some father/son bonding time before his son went off to university and things were never the same again. Mark and Alex set off on an epic 90 mile journey across Britain's toughest terrain; quite a feat for a man who describes himself as 'not a walker'.
Mark, author of Father, Son and the Pennine Way shares his story with Dad F.C.
Walking the Pennine Way must have been gruelling, but writing a book is no mean feat. Talk us through the journey from the first idea to publishing your book.
I'm not entirely sure where the idea for the walk came from. I'd had this growing sense for a while that I wanted a physical challenge before I was too old for a physical challenge – and I wanted to spend time with Alex before he went away to university and/or the first serious girlfriend appeared on the scene. One Sunday afternoon at the end of February I just asked him – "do you want to come for a walk with me?" He shrugged, said, "Sure, why not?" and that was that.
We set off from Malham – just north of Skipton – five months later (during which time I lost two stone doing the training) and spent 5 days walking 90 miles, finishing at Dufton, just outside Carlisle.
I then settled down to write the book. They do say that writing a book is the closest a man every gets to giving birth and I was in the maternity ward for a lot longer than I'd planned – for which I largely blame Theresa May. The election – and the ensuing chaos – caused a lot of extra work in the 'day job', but the book's now published. The e-book is available on Amazon and the paperback will be along shortly.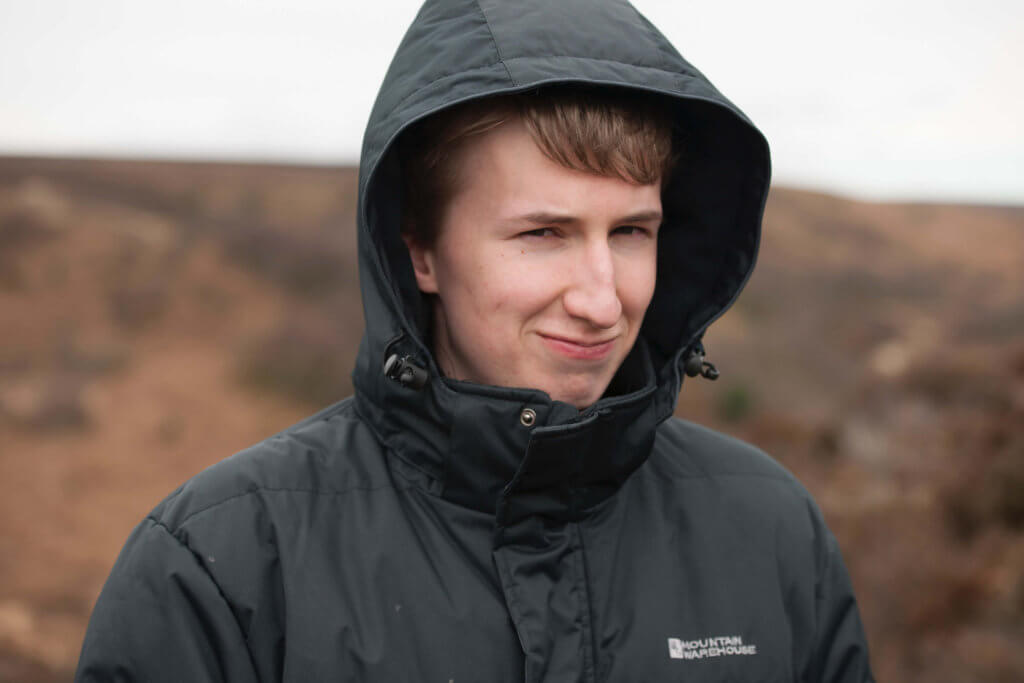 "However well you get on with your son, there are some things he's never going to share."
5 days solid with your son – did you ever get on each other's nerves?
Well, we did have one spectacular falling out. But other than that, no. Alex and I have always had a great relationship, so I knew when I asked him that we'd be fine. That said, I made sure I gave him some 'space' at the end of the day – some time on his own. Or maybe that was just my excuse for going to the pub…
But yes, on the last day we climbed over a gate we shouldn't have climbed over, walked up a path we shouldn't have walked up, I started sinking into a bog and it didn't end well…
What was the funniest thing that happened to both of you on your journey?
If you ask Alex he'll probably say his dad's attempts to read an OS map… Out and out slapstick though? The moment I fell in a bog and had to walk a mile in my underpants to dry out.
Best sitcom moment? Breakfast at the highest pub in the country when a guy straight off the cover of GQ asked for two perfectly poached eggs and the landlady gave him a fairly blunt, Yorkshire response.
Then there was my Road to Damascus moment when a vision of a cold beer appeared in front of me…
Drying out his trousers after falling into a bog. Has Mark mastered being an embarrassing dad?
Did you learn anything about your son that surprised you?
The simple answer to that is 'no.' I'd been Alex's dad for 17 years when we set off and we'd always spent a lot of time talking. We'd wander through the woods with the dog and discuss pretty much every subject under the sun – except girls, of course! However well you get on with your son, there are some things he's never going to share…
What the walk did was confirm a lot of the things I knew about Alex. I knew he was tough, I knew he was resilient – I just didn't know how tough and resilient he was. It's fair to say that I wouldn't have got through one of the days – when we walked 17 miles through rain, fog, low cloud and (even in August) hail – without him.
It also confirmed how valuable things like the Duke of Edinburgh Award are. You send your children to school and you're invited to tick a series of boxes – music lessons, singing, drama, whatever they might be. One of those boxes could well be the DofE, and if Alex got me through Wednesday the DofE played a big part in helping him do that.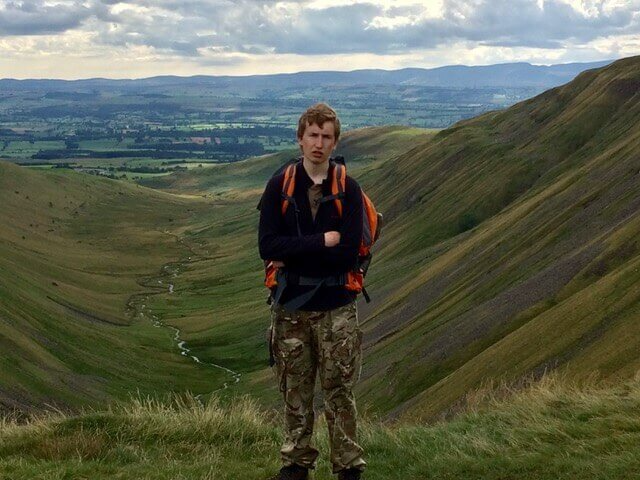 "Those five days with Alex were some of the best days of my life. They gave me memories that will last a lifetime and created an unbreakable bond between us"
The majority of Dad F.C. fans have babies and young kids. With your son having flown the nest, have you any pearls of wisdom now that you have time to look back?
Not sure I have time to look back. With the kids all having left home the wife seems to have decided that the house is the Forth Road Bridge and needs painting from one end to the other…
But in terms of advice, like all dads I've got plenty of things right and plenty wrong. I've tried to be the dad to my children that I wanted my dad to be to me. So far it's turned out alright, but ask me again in ten years…
One major piece of advice – and amid the mistakes, this is something I have got right. Never, ever stop talking to your children. If you can't – or don't – talk seriously to your children when they are 5, 6 and 7 you have no chance when they are 15, 16 and 17. And we always had a simple rule: 'Tell us the truth. If you tell us the truth – however bad it is – we can fix it. If you lie to us we're all screwed.'
And secondly, do what I did. Those five days with Alex were some of the best days of my life. They gave me memories that will last a lifetime and created an unbreakable bond between us. Even if your son or daughter is only two, put a date in your diary for Summer 2032: I can't recommend what we did highly enough and if the book acts as an inspiration for other dads to follow in my footsteps I'd be delighted.
What next? In terms of family life? Do you plan to write again?
I started writing about my children – initially as a newspaper column, latterly as a blog – 14 years ago. In all that time I've never missed a week so I now have more than half a million words about the kids, which I'm planning to publish as a series of books. And yes, despite university and despite the arrival of the first serious girlfriend, Alex and I are planning to lace up our boots again next summer, so there'll be another book. But it'll be somewhere warm: I'm done with hailstones in August…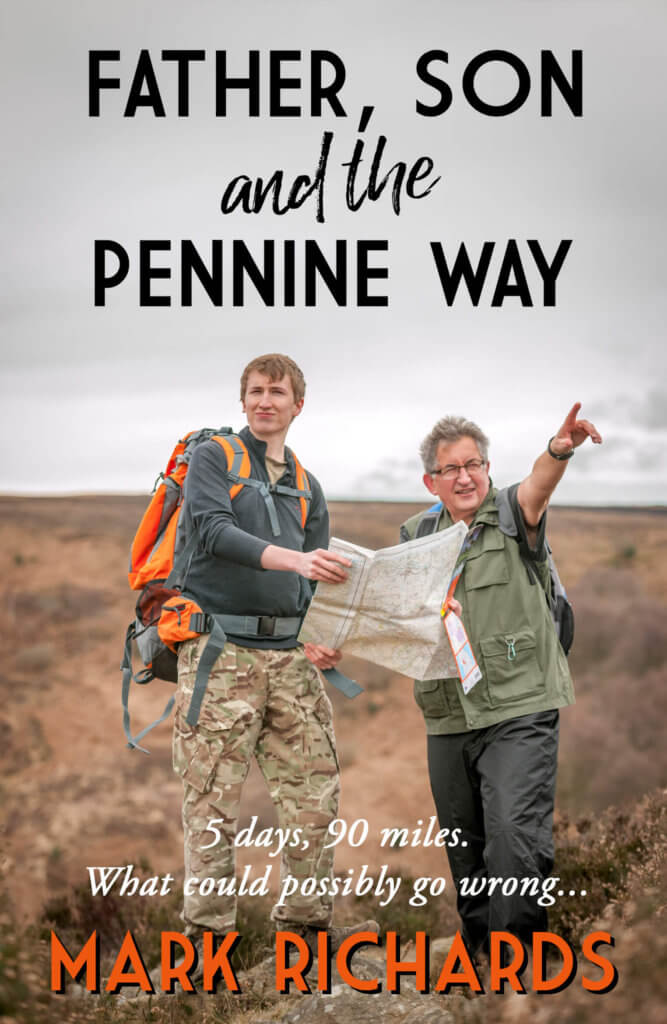 Mark Richard's book: Father, Son and the Pennine Way: 5 days, 90 miles. What could possibly go wrong? is available now on Amazon.